Pickleball – Senior Activities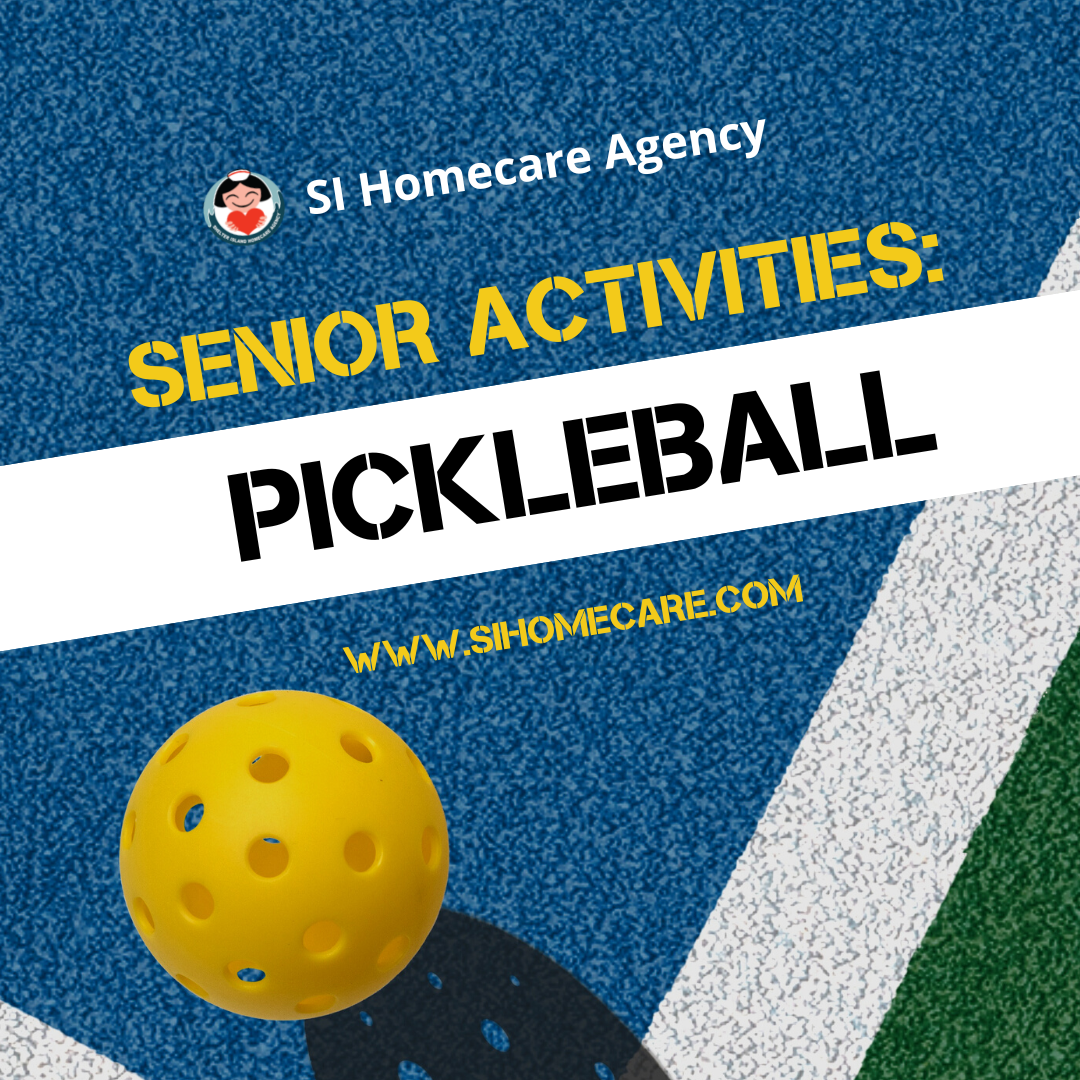 Pickleball is a sport that is gaining popularity among seniors all over the country for its many physical and social benefits. It is a combination of badminton, tennis, and table tennis, played on a smaller court with a net that is lower to the ground. The game is incredibly intuitive to learn and is suitable for people of all ages and abilities.
Why the Pickleball craze?
One of the main benefits of pickleball for the elderly is that it is a low-impact sport. Exercise is an essential component of a healthy lifestyle, and it's even more important as we age. As we get older, it becomes more difficult to participate in high-impact activities, which can cause strain and pain for seniors. Pickleball is played on a smaller court, with a lighter ball and a smaller paddle, making it easier to move and control. This means that unlike sports like tennis or basketball, pickleball does not put a lot of stress on the joints, making it a great option for older adults who may be more susceptible to injuries.
In addition, it is a great way to improve balance, coordination, flexibility and range of motion. The back-and-forth motion of the game can help seniors work on their balance and prevent falls, which are a common concern for seniors. These benefits also lead to improved hand-eye coordination, cardiovascular health, and stronger muscles and bones which allows seniors to do well in everyday tasks such as cooking, cleaning, and driving. The slow-paced nature of the game also allows for a more relaxed and enjoyable experience.
Pickleball is also a great way to improve cognitive function. The fast-paced, strategic nature of the game requires quick thinking and decision-making, which can help keep the mind sharp and improve overall cognitive function. The mental stimulation of playing pickleball can also help reduce the risk of developing Alzheimer's disease and other forms of dementia. Keeping the mind active and engaged is important for overall cognitive health and participating in activities that challenge the mind can help maintain mental sharpness and reduce the risk of cognitive decline.
The social aspect of pickleball is one of its biggest draws, particularly for seniors. The game is designed to be played in pairs or in small groups, which encourages interaction and conversation between players. Many pickleball games are organized at local community centers, recreation centers, and pickleball clubs, providing seniors with a supportive and inclusive environment where they can stay active and meet other like-minded individuals. This sense of community and belonging can be a valuable resource for seniors, helping to improve their mental health and well-being.
Best of all, pickleball is a social sport that can be enjoyed by people of all ages and fitness levels, making it accessible to many seniors, and great at promoting socialization and interaction with other players. It is a fun sport that provides an opportunity for your elderly loved ones to meet new people, make friends, and stay active in their communities.