Going Out on a Picnic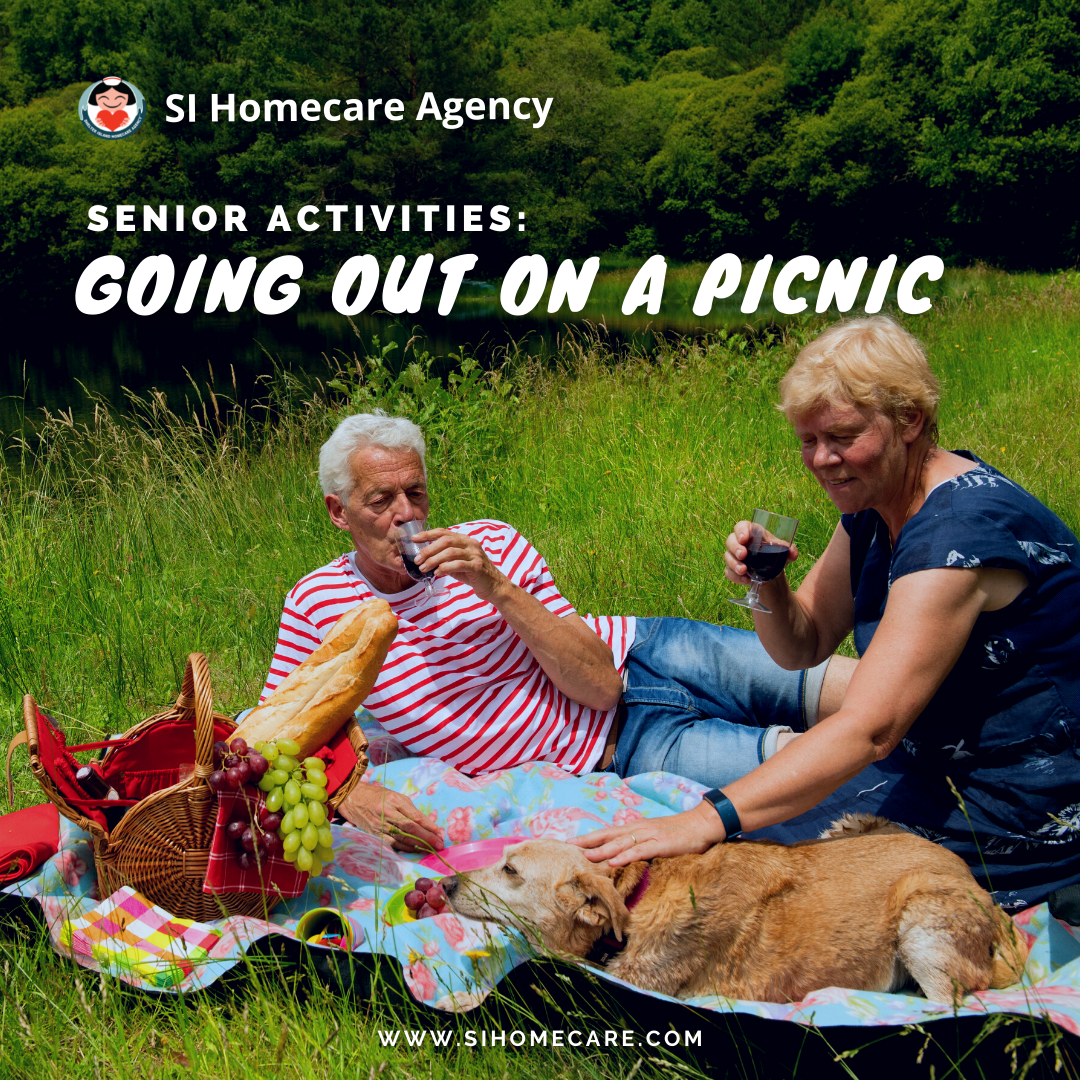 Picnics are a great way to experience fresh air, feel the warmth of sunshine, and take in the scent of the outdoors.
How to prepare a safe and enjoyable picnic experience for seniors
Check the weather ahead of time. You do not want to travel somewhere expecting to have a lovely picnic only to be met with rain or worse, a thunderstorm. Always check and see if it'll be a bright sunny day or at least a fair and cloudy day out before heading to a picnic.
Scout for a good location. Location is key to organizing a great picnic! If a senior is wheelchair-bound, try to find a location that has a lot of paved paths and walkways. If they are able to walk fine, then a grassy park would be lovely. Try to find a spot that is shaded and has seating or has space for you to use portable folding chairs. The important thing to consider is how easy it will be for your elderly loved ones to get to and stay at the picnic spot.
Plan out the meals. A picnic is not a picnic if there's nothing to eat! Remember to take note of any allergies or special diets that your elderly loved ones may have to make sure that everyone enjoys the picnic. Prepare air-tight containers with insulation so that the food stays hot up until you get to your picnic destination. More importantly, food choices can be a serious thing to take into consideration as some seniors may have conditions such as diabetes, high blood pressure, and high cholesterol levels so plan accordingly.
Help your elderly loved one's dress appropriately for the picnic. After deciding on the location and figuring out what whether to expect, the next thing to figure out is what to wear. If it'll be cold out, make sure to have warm outdoor clothes. If it'll be a hot day, loose fitting clothes are a must. For any terrain, flat-soled sports shoes are usually a safe choice to wear.
Make sure to bring some outdoor essentials. Going outdoors can present some challenges for seniors. Make sure to bring sunscreen as the elderly are more prone to sunburn, lots of water, an umbrella, and a fan to keep your elderly loved ones hydrated and avoid heatstroke, any medication that they may need throughout the day, and of course, a first aid kit for any emergency that may arise.
Have some activities planned out. To really enjoy a picnic, have some fun games and activities prepared for your elderly loved ones and family. A deck of cards, board games, and even puzzle games are wonderful things to play with at a picnic. As long as the games involved collaboration and group mechanics, they'll surely be a hit!
Not only will your elderly loved ones benefit from the calming effect of being surrounded by nature, but they will also get to spend time eating delicious food, bonding and making memories with friends and family!