Card Games – Senior Activities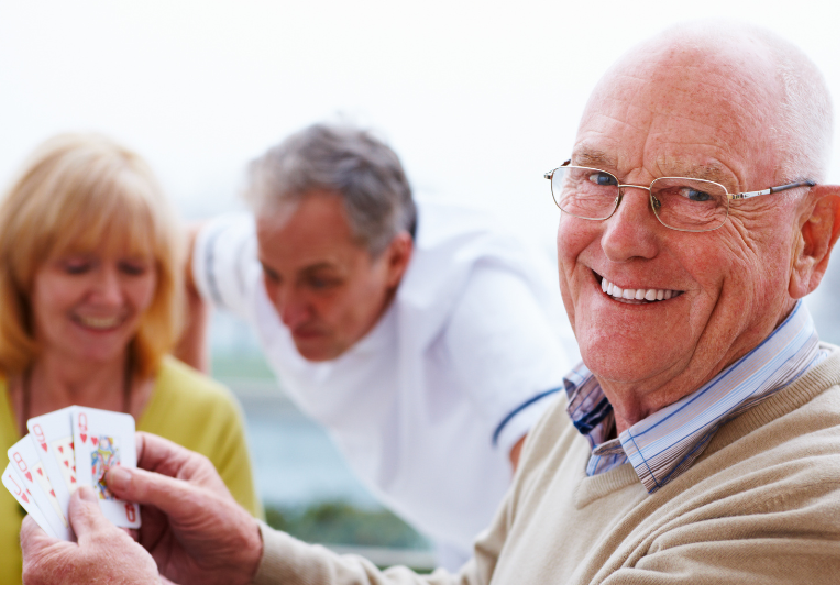 Playing card games is a fun hobby at any age, but it's especially beneficial for seniors. With a pack of 52, you can play loads of game variations such as solitaire, poker, big two, and rummy.
Why card games are great for seniors:
It is one of the most accessible social activities. Card games are social activities that encourage conversation and friendship, and which can help stave off feelings of isolation in the elderly.Everyone knows at least one card gameand most of them are played in a group or with at least one other person. Some would even require players to partner up.
Card games are a fun way to unwind and destress! If you want to win at card games, you'll need to pay close attention and focus on what cards or hands are being played. This can have a relaxing effect which helps steer seniors away from other potentially stressful thoughts, especially when played with friends.
Card games help improve memory and cognition. Many card games require memorization or short-term recall, as well as strategy and some basic mental maths which allows for brain stimulation to keep one's memory sharp. Over time, this can help decrease the risk of developing Alzheimer's and other forms of dementia.
Some popular card games:
Solitaire – Solitaire traces its roots back from the late 17th century. The game is setup with 7 stacks of cards, each in a random order with the objective of the game being to create 4 piles of cards, 1 for each suit in ascending rank order. Solitaire is unique as a card game as it can be played entirely solo or with a partner with a special point system to determine the winner.
Big Two – Also known as Deuces, is a fun card game that originates from China. Big Two is what is called a "shedding" game where the goal is to "shed" or get rid of as many cards as possible. Two to four players are dealt all the cards and must lay down hands such as straights, flushes, full houses, etc. The first person to get rid of all their cards is the winner.
Rummy – One of the most popular card games in existence with several variations. Every variation of the game requires 2 to 4 players with the goal of creating "melds" which are sets of three or four of a kind of the same rank or runs with three or more cards in sequence of the same suit. Players must also discard a card into a discard pile, and when this happens, discarded cards may not be taken up without taking all the cards below the top card.
Playing card games is a great way to socialize and reduce stress! The simple act of shuffling and holding cards also helps seniors exercise their reflexes and hand-eye-coordination. So grab a stack of cards and play a few games with your elderly loved ones every day!