Adult Coloring Books – Senior Activities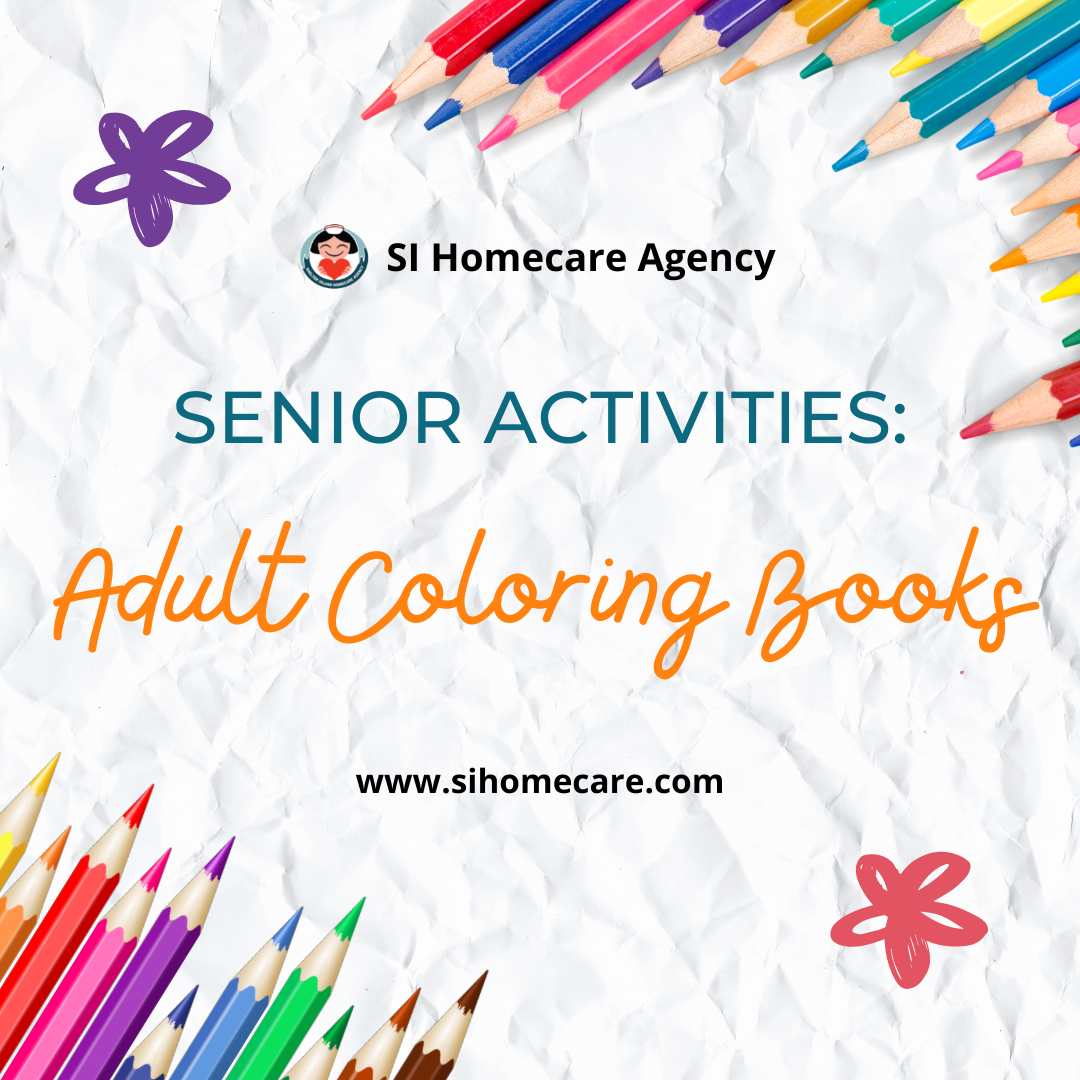 No, these aren't your children's coloring books! Adult coloring books are intricate works of art that have gained popularity in recent years and have become a go-to activity for many seniors. They require dexterity, focus, concentration, and a creative eye. Unbound by the rigid rule of staying within the lines, adult coloring books encourage self-expression and creative freedom. Seniors can mix and match colors, use various shading techniques, and experiment with different coloring materials.
Why should seniors try using adult coloring books?
Coloring can be therapeutic and relaxing, allowing seniors to escape from the stresses of daily life and enter a meditative state. The act of coloring can reduce anxiety and stress levels, helping to improve overall mood and emotional well-being. It can also serve as a distraction from chronic pain, providing seniors with a sense of relief and control over their pain management. Additionally, coloring encourages self-expression and creative freedom, which can help to boost self-esteem and confidence. Seniors can choose from a variety of coloring materials, such as colored pencils, markers, and watercolors, and experiment with shading techniques to create their own unique works of art. This freedom to create can also help seniors feel a sense of accomplishment and pride in their work.
Another benefit of adult coloring books is that they provide a social activity that seniors can enjoy with friends and family. Coloring can be a fun group activity, where seniors can share their creations and discuss different techniques and colors. This social interaction can help to reduce feelings of loneliness and isolation, which are common among seniors. Coloring books can also be a great way to preserve memories and create keepsakes! Seniors can color pages that reflect their personal interests or experiences, such as nature scenes, animals, or travel destinations. These pages can then be displayed or compiled into a book or album, serving as a tangible reminder of happy memories and experiences.
When selecting adult coloring books for seniors, it is important to choose designs that are appropriate for their level of dexterity and eyesight. Large, bold designs with clear lines and minimal intricate details are recommended for seniors with vision impairments or fine motor difficulties. Moreover, choosing coloring materials that are easy to grip and manipulate can help seniors with arthritis or other hand conditions. Chunky markers or pencils with soft grips can make the coloring process more comfortable and enjoyable. By choosing the right coloring books and materials, seniors can continue to reap the benefits of coloring as a therapeutic and engaging activity.
Incorporating adult coloring books into the daily routine of seniors can be a wonderful way to promote their cognitive function and overall well-being. It offers a creative outlet that helps to combat boredom and social isolation, which can be common in older adults. Furthermore, the satisfaction of completing a coloring page can boost self-esteem and provide a sense of accomplishment, making it a highly enjoyable and beneficial activity for seniors. The act of coloring is an inherently mentally stimulating activity that can also be therapeutic and relaxing. Best of all, your elderly loved ones will always come up with beautiful works of art that can be shared with friends and family.